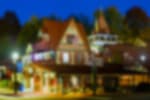 Alpine Helen Ga Local Attractions
There are many places to see when staying at Bear Creek Lodge and Cabins in Helen Ga while visiting Alpine Helen and White County, Georgia. Octoberfest at the Festhalle, Babyland General Hospital (Home of the Original Cabbage Patch Doll), Panning for Gold, Unicoi State Park, The Sautee Nacoochee Center and The Northeast Georgia Folk Pottery Museum are just a few of the many attractions the are has to offer.
Outdoor Adventure in Helen Ga
Where the Alpines and the Blue Ridge Mountains meet ...
From your cabin at Bear Creek Lodge and Cabins in Helen Ga, natural splendor surrounds Alpine Helen on all sides. Explore our forest on foot, bicycle, or horseback. Spend a day tubing down the Chattahoochee River, kayak or canoe for a little more excitement, or relax with a rod and reel. See it all from above via zipline or hot air balloon. It's equal parts tranquility and adventure.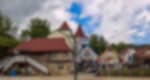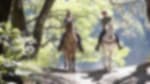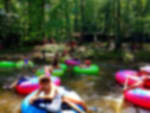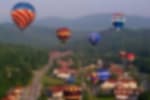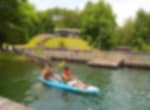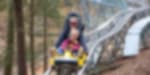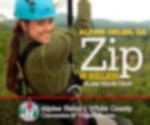 Alpine Helen Attractions ...
Every day is anything but everyday in Helen Ga
Alpine Helen's attractions are as varied as the people who book a vacation rental with Bear Creek Lodge and Cabins. Outdoor adventurers flock to the hills and waters that surround us. Oenophiles come to tour the local vineyards, and sample the unique wines they produce. Our special blend of cultures, traditions, history, and arts attracts many more. Introduce the whole family to new kinds of fun that you experience together.
Don't forget our wonderful seasonal attractions like Oktoberfest.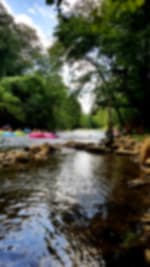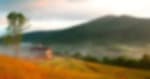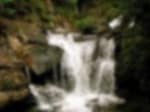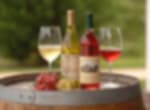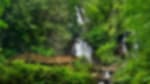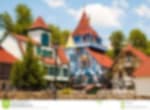 Alpine Helen Arts and Heritage
See the arts come alive ...
Enjoy Alpine Helen's tradition of arts while staying at a vacation rental with Bear Creek Lodge and Cabins in Helen Ga—from our Native Americans and early European settlers, to fine artists and musicians of today. Nearby Sautee Nacoochee is a must-see and do for all lovers of performing and visual arts. Of special note are our craftsmen—potters and glassblowers, dedicated to preserving the old ways and traditional craftsmanship of their arts.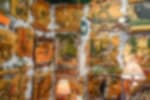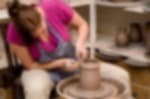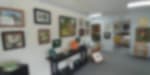 Enjoy River Tubing, Bike Riding, Fishing, Fires and Waterfalls