219 Escowee Drive, Helen, GA 30545, United States of America
The LOG Cabin is an Historical Mountain Delight. Built in 1928, each and every stone used to build the walkways, porch, retaining walls and grotto surrounding the Cabin, were hand picked from the Chattahoochee River and carried 50 feet to the Cabin structure. It was a labor of love for Charlie and his Wife, whose pictures adorn the Huge Stone Fireplace in the cabin.
From The LOG Cabin...you are steps away from the best TROUT and FLY Fishing this area has to offer. After Catching that Evenings Dinner... many guests cook the days bounty on our "Mac-Daddy" Grill ... Riverside. This Grill has a Gas Grilling area, a Charcoal Grilling area, Smoker Box and Ceramic Burner. Then the decision is whether to start a Huge Bon Fire in the Pit by the River or Dine on your Porch overlooking the River.
One Bedroom with a King Bed and the Second Bedroom with a Full Bed. There is a Full Bathroom, Full Kitchen, Indoor Gas Fire Logs, and Amazing Stone Porch Overlooking the Chattahoochee River with a Flat Top Gas Grill. (Rent the Log Cabin and Fisherman's together to accommodate a party of 10). The LOG Cabin Sleeps 4
Rated one of the best Helen ga Cabins !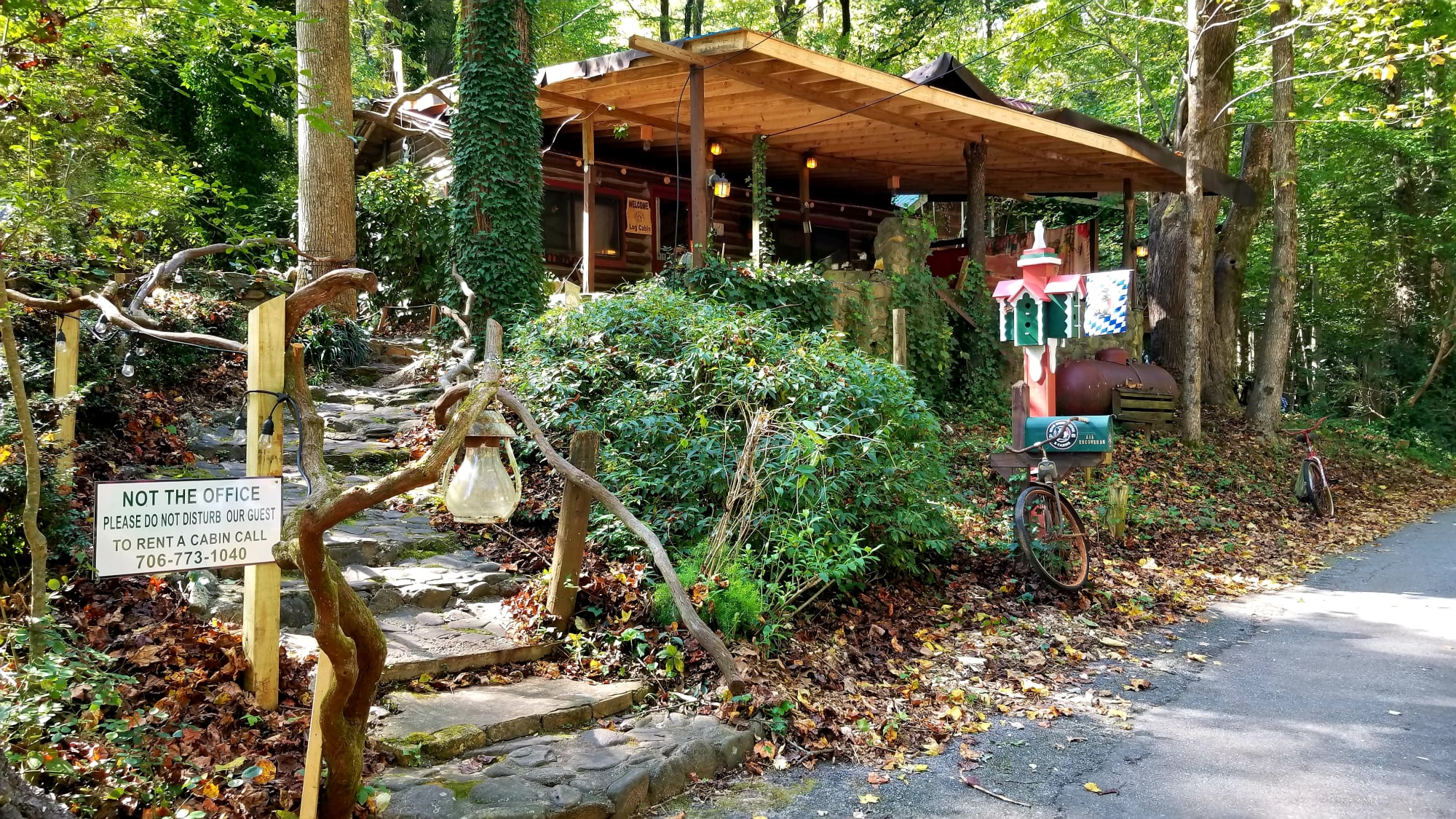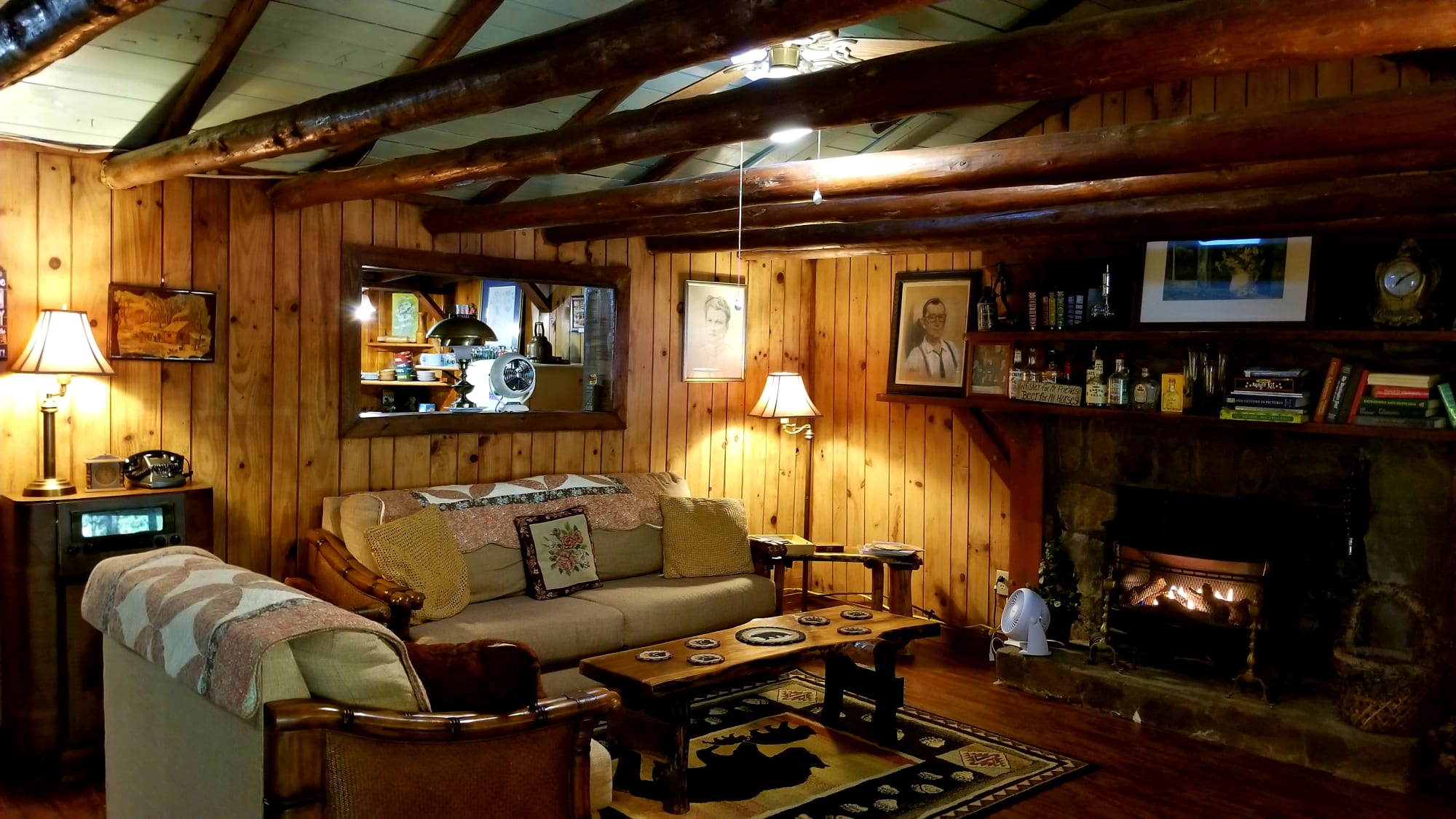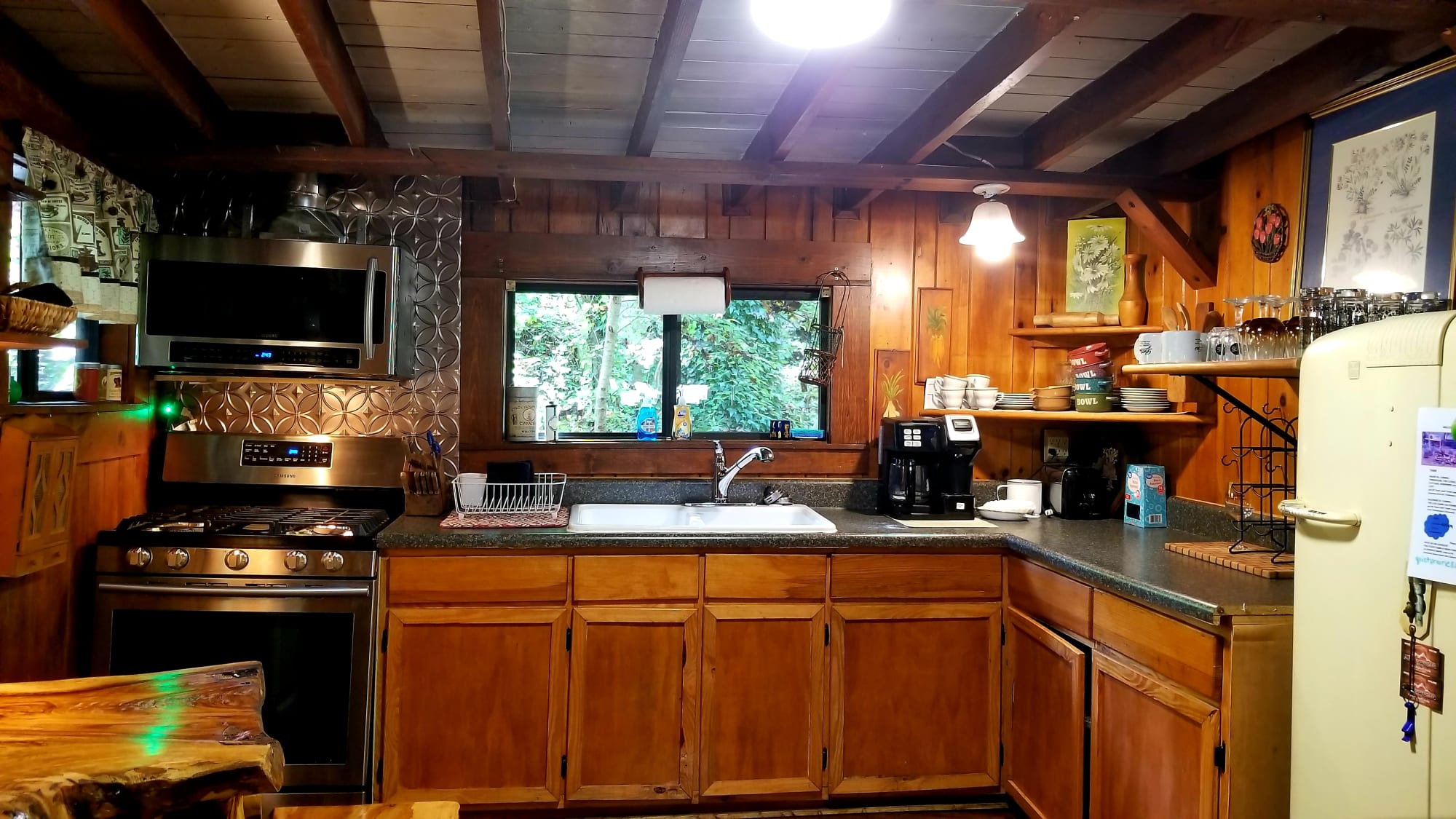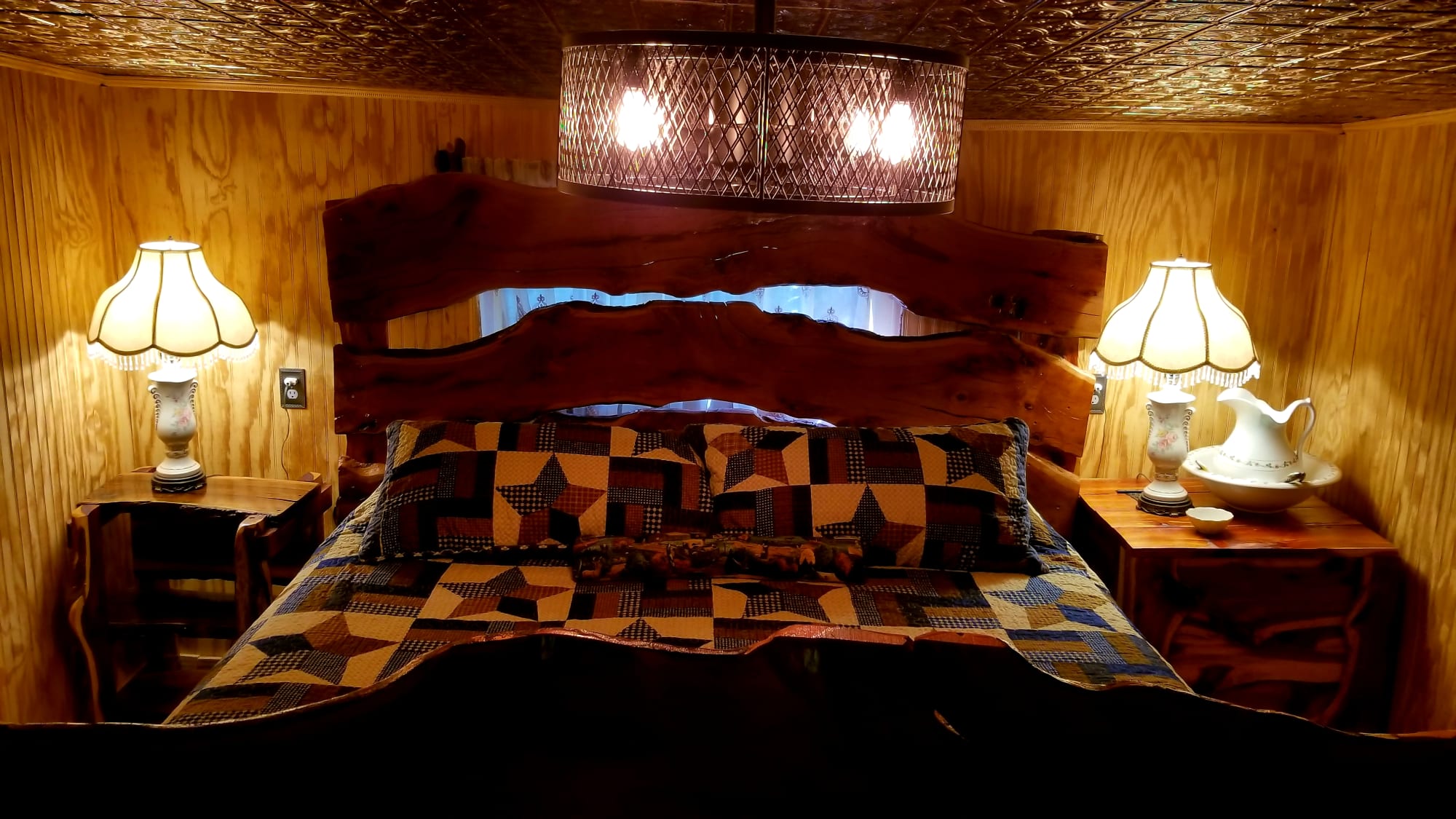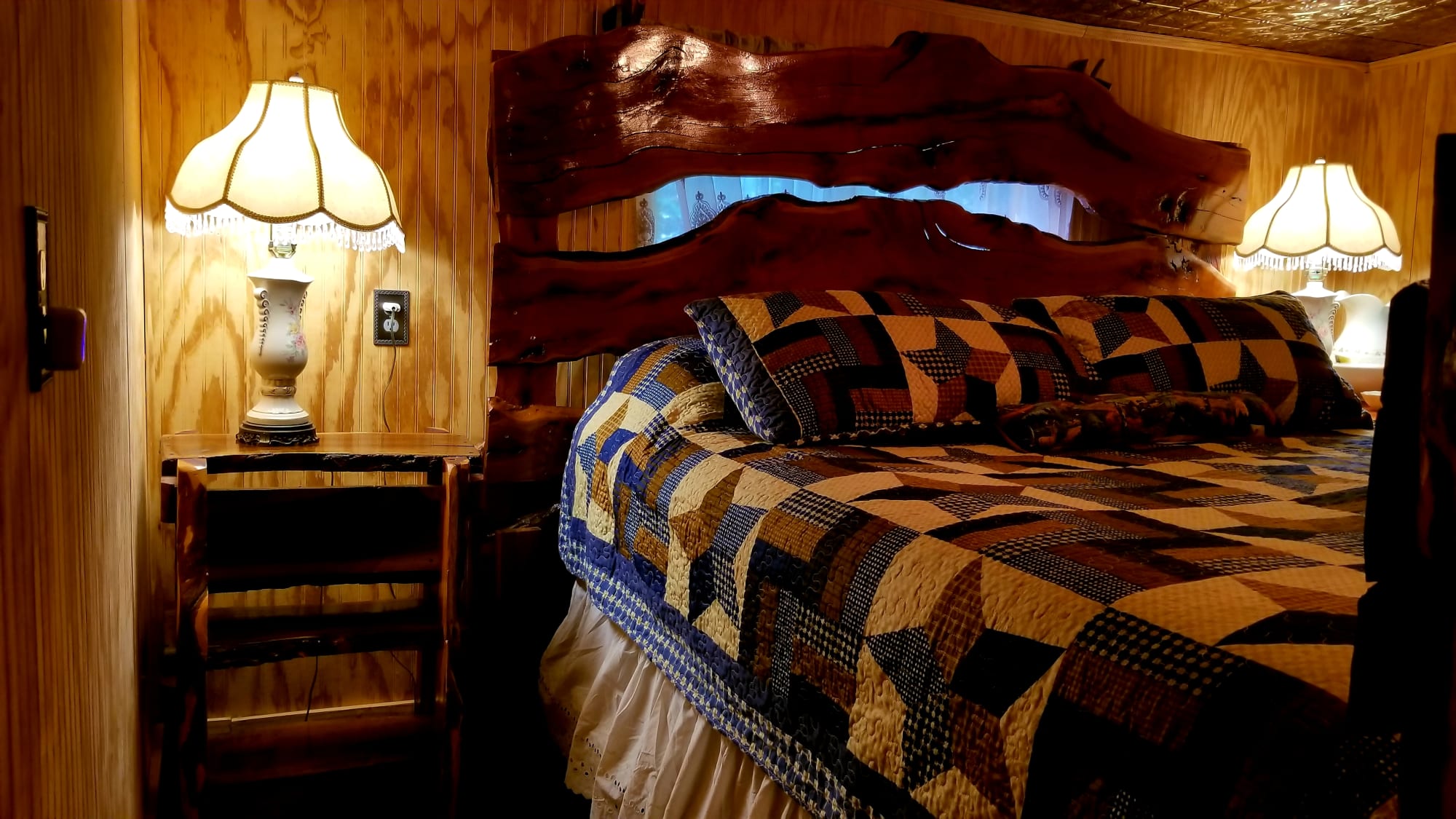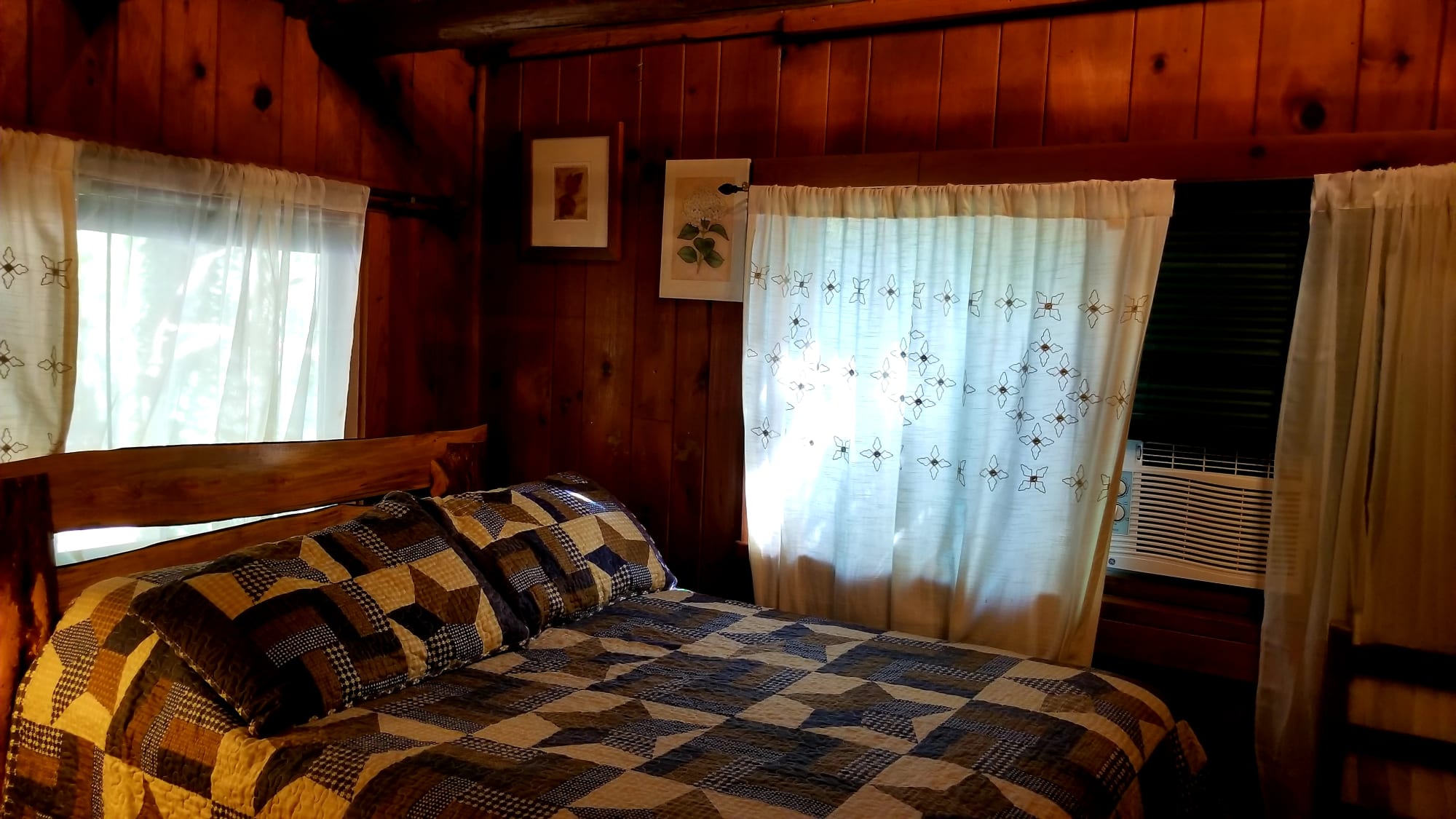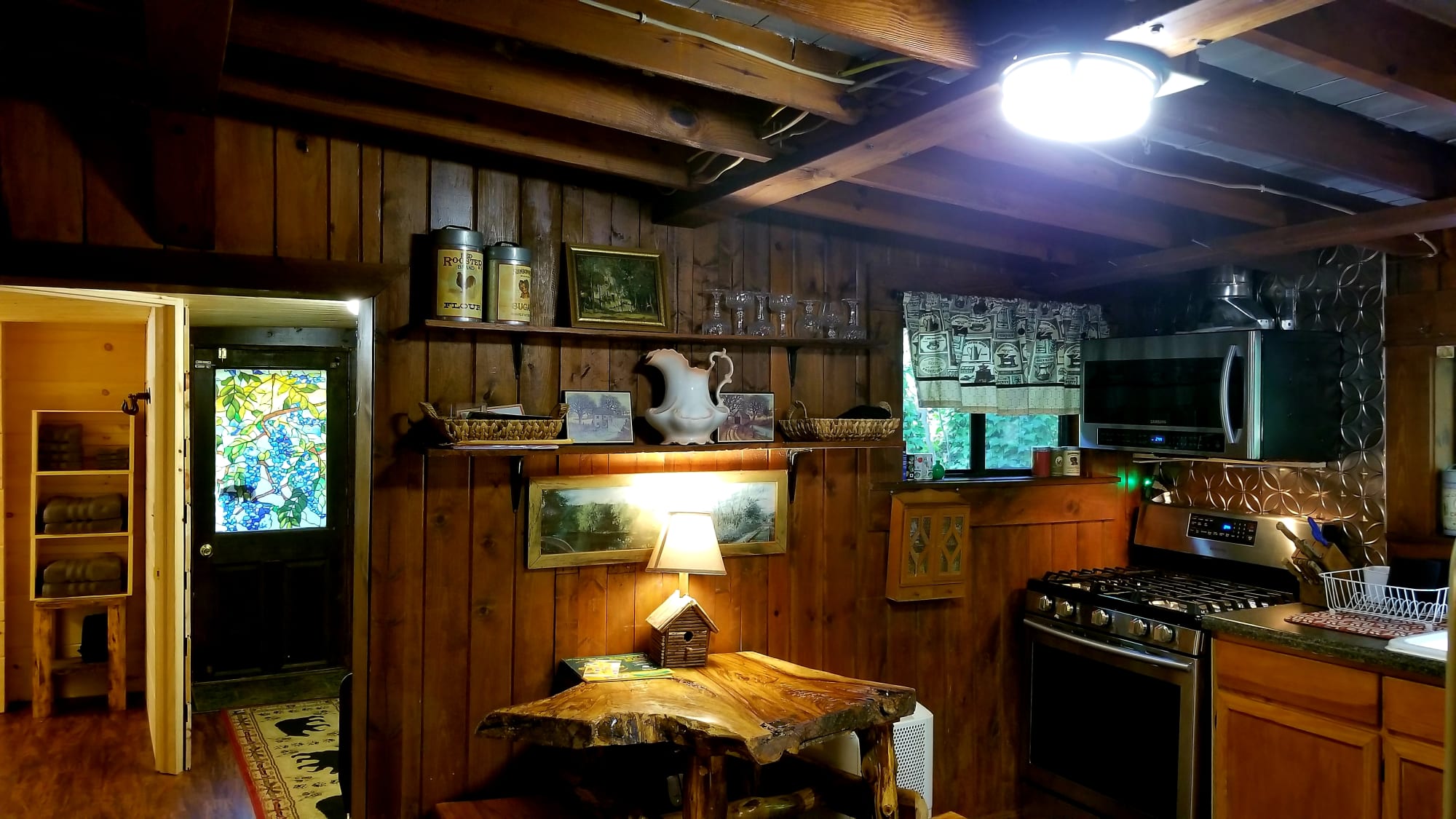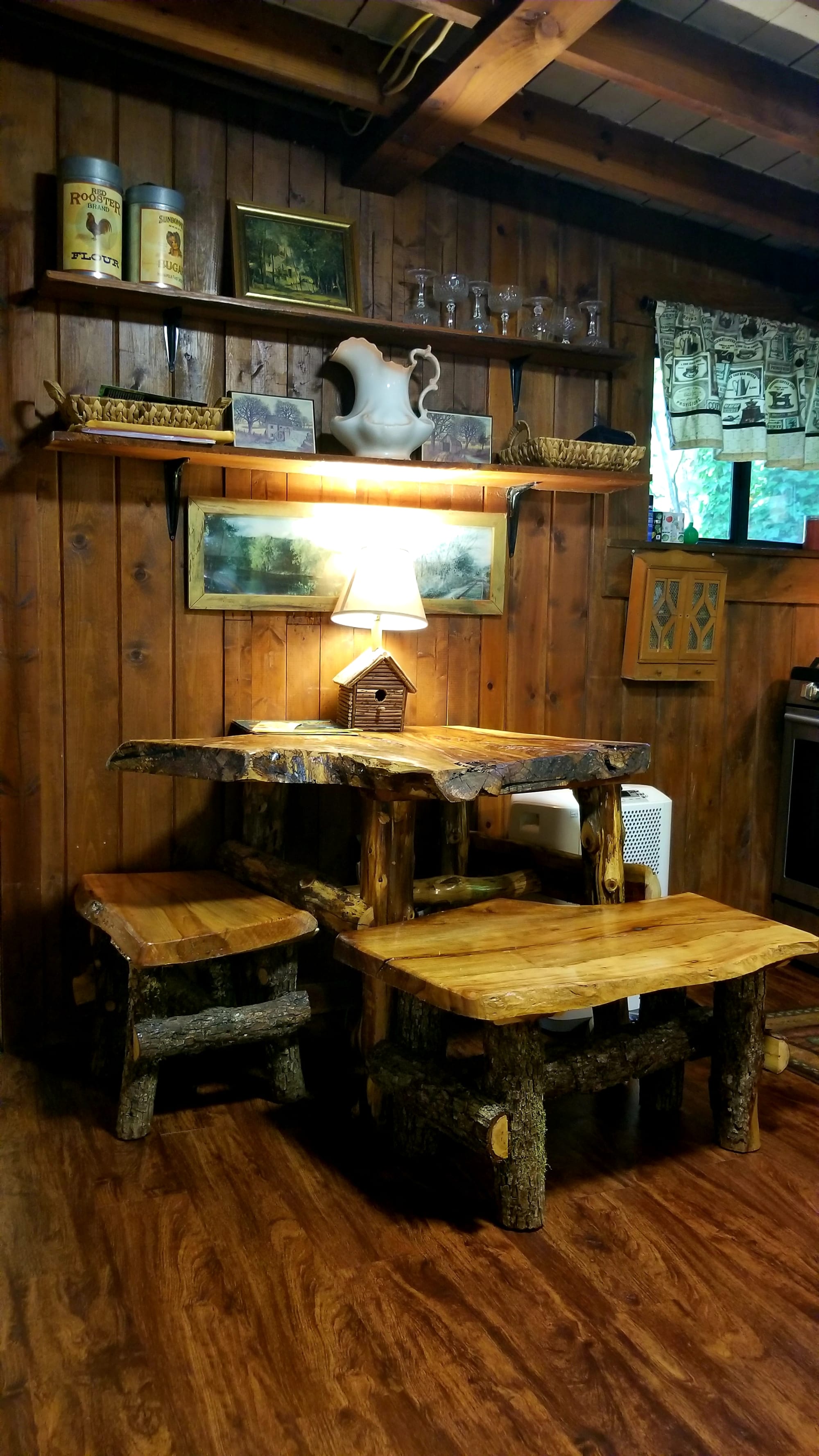 Activities Older Children, Activities Young Children, Credit Cards Accepted, Indoor Fireplace, Free Wifi, Heating, Pets Allowed, Room With A View, BBQ/Picnic area, Bicycle, Air Conditioning, Free Internet, Free Parking, Games, Outdoor furniture, Smart TV
Required fields are followed by *